Is it simple to write articles? This is a common question asked by beginners while choosing Content writing! As many people think that producing written Content is accessible. Yet, the truth is hugely different from what is often believed.
It's not as simple as just recycling old articles. Instead you've to do complete research and write a unique essay on a specific topic. Want to know How? Let's dig into this blog post: "Is content writing easy or hard?"
Are you Interested in Becoming a Master Content Writer? Take Advantage of the Top-Rated Content Writing Course Online by FWI
What is Content Writing?
Content writing, also known as freelance writing, is a contract-based profession in which one person offers their writing abilities to his client in the form of a blog post, articles, affiliate articles, etc., and earns a handsome amount without going to any office.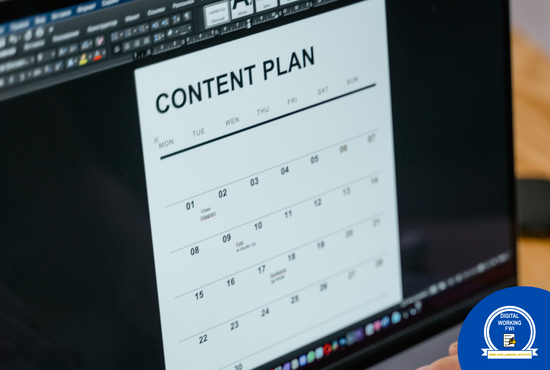 In other words, "content creation" refers to producing new material for online publications like blogs and web pages. It is a procedure that requires you to brainstorm, do research, and narrow down your focus. Including brainstorming, outlining, drafting, and editing) and distribution is essential in creating an article to maximize exposure and impact.
Content Writing Skills to become an Expert Content Writer
Content writer needs the following skills for successful content writing:
1-Good communication skills
Communication Skills matter a lot! When you have strong communication skills, you cannot only listen carefully to and comprehend the opinions of others, but you are also able to communicate your point successfully. Those who are effective communicators are fluent in both spoken and written communication, and they are also aware of the nonverbal clues that are used in touch.
Excellent communicators are always empathic, know their audience, don't ramble, use clear language and stick to the topic. They remain conscious of how their style of voice and posture convey the message they are trying to express. 
2- Competent Research Skills
Even if it's feasible to discover a content writer who is an expert in your subject, there's no reason to do so. Skilled content writers may write fluently on any topic by using the power of the internet to find relevant information.
Your prospective employee should know the ins and outs of your organization and the details you want to stress. It is also essential that they can simplify complex concepts so that your target audience can grasp them.
3- Adaptability Skill
Regarding aspects like tone and voice, the requirements of various clients can vary significantly, and a good content writer is aware of this. Your writer needs to have an in-depth understanding of your target audience to successfully tailor the tone of their writing and the approach they take. This has the potential to go a long way toward demonstrating the personality of your sample content writing brand and engaging the people with whom you wish to interact. 
4- Be Regular and Punctual 
You'll not believe how crucial effective time management is in any business. A good content writer should be conscious of a timetable completeentirelyable to adhere to.
Although many Content writers work independently as freelancers, this is not an acceptable justification for missing deadlines. The most significant kinds of content writers are the ones who never leave you in suspense about where they are or when they will deliver the finished result.
5. Understanding & Problem-Solving Skills
Brilliant content writers understand that there is more to their job than just giving the information to their readers. The ideal applicant will have sufficient experience in their field to assist in locating any problems that may be present in the Content currently being used. Students will then make use of their previous experiences and the knowledge they have gained to present an improved strategy.
6- SEO Skills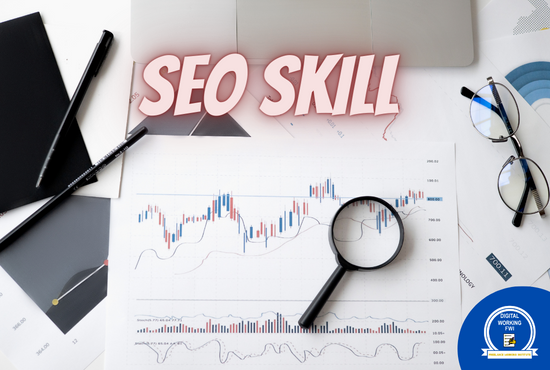 If no one ever reads the stuff you've created, regrettably, it won't make any difference if it's the greatest in the world. Because of this, content writers need extensive training to learn how to use web search optimization (SEO) tools, which are designed to assist your page in achieving a good rating on Google. When visitors do find their way to your page, the excellent content strategy that your writer has implemented should persuade them that it is worthwhile to stay and check out what you have to offer.
Is Content Writing a Good Career? 
If you're on the way to becoming a content writer, then yes, you are on the "way to success" How???? In content writing, you can simultaneously offer your writing abilities to multiple clients and earn handsome amounts without going to the office or bonding with any organization.
Content writing is a highly-paid profession in Pakistan. By writing 9 or 10 affiliate articles, you can earn probably 20000 per day. Being a content writer, you can be hired for the long term by multiple companies simultaneously.
How long does it take to become a Content Writer?
There is no limit to time. It's all about your hard work. You also don't need a solid grip on English to become a successful content writer. It would be best if you had good communication skills, confidence, and the ability to do competent research.
What does SEO Content Writing mean?
SEO in Content stands for search engine optimization of articles. Good optimization of articles is required to rank your article on Google. Following are the few steps of SEO optimization:
1- Primary and secondary keywords
Marketers who generate content pieces to strengthen their content strategy include primary and secondary keywords in their writing. Preliminary or Main keywords are the most important terms that people in your target customer base are looking for online.
It is essential to achieve a high ranking for primary keywords on the result pages of search engines (SERPS) to increase the amount of traffic that visits your organization's website and SEO rankings.
Secondary keywords are search terms that are closely connected to the primary search phrase that your page is targeting. All possible synonyms, sub-topics, and modifications on long-tail keyword phrases are examples of secondary keyword options in Content writing
2- Meta description
A meta description is a summary of your Content ( article, blog post, affiliate article), usually 135-150 words which show underneath your website on Google.
Meta descriptions should be quick, one- to two-sentence (150 characters) summaries of the Content within your web page. Be sure that your report may be understood as a formal statement written by a human being. 
Consider the meta description an advertisement for your website; as such, you should strive to make it as appealing and pertinent as is humanly possible. You are obligated to ensure that the description corresponds to the material found on the website, but you must also try to make it as attractive as possible.
3- Permalink setting
The web address used to refer to your article is a permalink in content writing. Because the URL to each article should remain static and unchanged throughout time, we call this type of URL a "permalink."
On the Settings Permalinks Page, you can select a preset structure. You can choose a configuration from the list of standard options or develop URL structures on your own. You must include the keyword in the permalink.
4- Heading H1 to H3
It is crucial to remember that the H1 title is the essential element of an article or web page. The headings H2 and H3 are used to organize the subsections, but the headings H4, H5, and H6 are meant to provide further detailed information.
5- APA space
Your article needs to be typed, doubled spaced, and printed on paper that is the standard size (8.5 inches by 11 inches), with margins of 1 inch on all sides. It would be best if youmensuryou ensure the typeface you pick is legible and easy to read.
All components of an APA Style paper, such as the abstract, the text, figures, block quotations, numbers, table or titles, notes, and the reference list, should have double spacing. It is not necessary to leave additional space before or after the paragraphs in Content writing.
6- Include the link, Image source and stat
You can evaluate statements based on quantitative data with the use of statistics, and these numbers can also help you discern between acceptable and questionable conclusions. Because facts are so readily available these days, along with opinions offered by persons whose motives are unknown, this feature is very crucial in today's world. 
If you use an image in your essay, thesis, project, or presentation, you must include a citation inside your work and have it in your list of references. Formatting for the source that will appear in the text: (Author, year, page number).
Top 5 Freelancing Sites where you can get Content Writing Job
Here are the top 5 websites where you can get jobs for content writing as follows: 
1- Upwork
Upwork is an online marketplace connecting clients with independent contractors, offering services for writing, graphic design, or web design services. The website assists content writers in locating content writing jobs, interacting with clients, and being paid for their content writing work.
You don't always have to go out and find new clients if you're starting as a freelancer or operating in a new industry. This makes it easier to gain helpful experience. 
2- Fiverr
A trustworthy freelancing network of clients and freelancers offered by Fiverr to customers and sellers makes the platform the world's biggest marketplace for digital services. A service provided by a seller on Fiverr is referred to as a 'Gig,' which is Fiverr's word for the transaction.
While generating Gigs, vendors can choose the first price point for their offerings. Content Writers can get content writing job online on Fiverr by making an attractive Profile. Learn Fiver Guide Complete Course 
3- Freelancer
Freelancer is a platform that connects prospective clients with qualified candidates for freelance work. Employers can advertise work opportunities on the site for users participating in competitive bidding.
Website members can organize and run contests with monetary prizes, and other users can participate in these competitions. Content writers can also participate in a content writing competition, show their writing styles, and get hired by multiple clients. 
4- Guru
Guru is a freelancing website that integrates into your workflow, allowing you to access the information required to do your duties constantly. You can get started with Content writing for free. There is no need to use a credit card. You will be in excellent company with the other clients of Guru's establishment. If you want to earn money from content Writing, the Guru freelancing site is best for content Writing jobs. 
5- Facebook 
If you're a new freelancer, social media can be an excellent method to get your name out there and meet potential customers who need your skills. Facebook is by far the most popular social networking site out there. You can join Facebook Groups and apply for different jobs posted by clients there. 
What are the benefits of a Content Writing Course?
The following are the benefits of learning content writing course:
1- Increase in knowledge by doing competent research on different topics
2- Developed excellent communication skills by dealing with different clients
3- Gain confidence
4- Earn a handsome amount of money
5- Develop creativity in your personality 
Content Writing Price for Beginners
As a beginner, you can start from 0.5 rupees per word, but with time you can increase your rate to 2 rupees per word or more. It depends on the demand and quality of your work (quality includes content written by yourself not by any robot or AI content writing tools).
Conclusion
To conclude, content writing is in demand for freelancing skills in the freelancing market. As a student, you should learn Content Writing and become an expert content Writer. If you are confused about where to learn Content Writing, we recommend you to learn Content Writing Course by FWI, a top-rated Urdu course for Beginners in Pakistan.