The process of learning how to start a career as a freelance writer can be intimidating at first. How do you get Freelance writing jobs? Don't worry! Freelance writing is a career that can be done by anyone who has the motivation and drives to do it. Still, it is particularly appealing to self-motivated persons who desire more flexibility in their day-to-day life.
You can produce a wide variety of content as a freelancer, including articles, blogs, scripts, instruction manuals, related documentation, short tales, and advertising. If you are considering beginning a career as a freelance writer, you must educate yourself on what the job requires and how to launch your own independent business.
This article by Freelance Working Institute will provide some advice for starting as a freelance writer, as well as answers to frequently asked concerns, to assist you in getting off to a strong start on your journey toward achieving your goals. Let's begin!
What do we do in freelance writing jobs?
A freelance writer can produce various kinds of content for multiple clients in a type of business. Some freelance writers specialize in a particular field, while others are more versatile and write across various genres, including fiction and nonfiction.
Freelance writers typically do not need to work at the client's location. Thus they communicate with clients over the phone, via email, or video conferencing. Most writers fare freelancers as independent contractors, working independently from home. However, some authors may work with other types of freelancers or full-time professionals working in-house.
How to get Freelance Writing Jobs?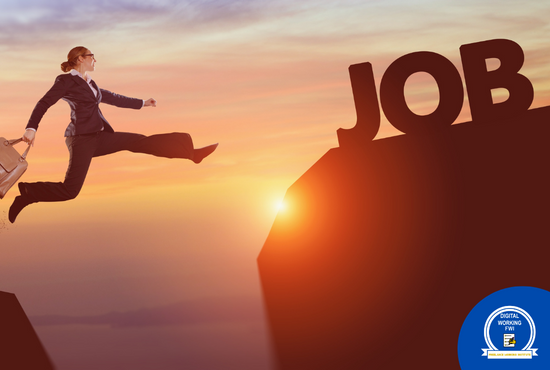 If becoming a freelance writer is something you are interested in doing, the following are the steps you should take to get freelance writing jobs near me:
1. Acquire the necessary skills for Freelance writing jobs
"First, Learn, then Earn."
Writing on a freelance basis is a business; if you want to be successful in this line of work, you need to develop strong organizational and time management abilities. Learn the Best Freelance Writing Course online from any site and stay tuned with new updates in content writing. You will find a lot of expertise in your skill.
In addition, You should have a regular writing schedule to work on your projects, and you should also have a straightforward method for keeping track of projects that are in progress, projects that have been completed, and projects that are still outstanding.
Moreover, you will need to maintain a record of invoices that have been delivered, those that are still outstanding, payments that have been received, writing pitches, job applications, and client responses. Many Freelance writers also keep an ever-expanding list of writing ideas to ensure they can always handle things to write about in their work.
2. Do some research on the websites of freelance writing
Searching top freelance writing websites on Google is another key to success in freelance writing. Before beginning your career in this field, you must gain as much knowledge as possible regarding the freelance writing business.
If you searched "How to become a successful freelance writer" and found this article, you've probably already taken the first step toward achieving your goal of being a freelance writer. You should go to the websites of well-known freelance writers and study their bios and any articles, blogs, or other content they have published.
Many writers are willing to share valuable information, such as what it takes to become a freelance writer, how they run their writing businesses, how they write, where they look for work, and how they determine their pricing. Read FWI Freelance Writer's Successful Story.
You can acquire more information about how to get started in freelance writing by looking through opportunities on job sites specifically for freelance writers. It will give you an understanding of the available employment types, the expectations of potential employers, and the earnings currently accessible on the market.
3. Be familiar with the standard writing conventions in use today.
There are various rules of convention to adhere to depending on the kind of writing being done. When writing on the web, for example, it is common practice to provide relevant links to other articles, write brief paragraphs, and use headlines to make the text more scannable. Writing and presenting an academic paper is very different from writing and illustrating a blog post in terms of format and writing style.
Read – Tips to write better content for Freelance writing
You will need to be able to research a wide variety of subjects and properly cite the sources you use. In addition, it is essential to grab readers' attention and write in a manner that compels them to continue reading until the end.
4. Ensure you've all tools used in Freelance writing
Because freelance writers are frequently required to add photographs with their text, you will need access to a laptop or desktop computer that comes preinstalled with a writing application, a task management tool, and photo editing software. Buy Grammarly Premium to check 100% accurate grammar. Buy Turnitin Premium to check for profound Plagiarism in your content.
Establishing a website to display samples of your work, a business email account, a phone line, and a video conferencing account is essential. To collect payments from your customers, you will want a bank account and an account with an online payment service. Create an account on Payoneer to facilitate withdrawal from freelancing websites like Fiverr and Upwork.
5. Find an audience for your writing.
When you work as a freelance writer, one of your primary responsibilities is to promote your freelance writing services. Your marketing efforts to get freelance writing jobs will benefit from your having a professional website as well as a blog, and the creation of content consistently will assist boost your ranking in the results of search engines.
Include on your website a page that describes the writing services that you provide, another page that tells clients who you are and how you are qualified to assist them, a portfolio that contains examples of your writing, and a page that includes your contact information to make it simple for clients to get in touch with you.
6. Put some effort into developing your writing skills.
"Learning Never ends."
Regardless of your skills, there is always room for growth as a writer. Read a significant amount. Reading other people's writing may teach you a lot about the form of sentences, vocabulary, avoiding fillers, including details that evoke emotion, and several other writing-related skills. Read materials pertinent to your professional specialty, but also make it a point to read broadly outside that specialty.
Don't take a gap of about months or years. It will spoil your routine, Instead. Continue to write, and make it a habit to read your writing out loud. If you practice regularly, you will see significant improvements over time.
7. Put together a collection of your writing.
It is critical to your freelance writing business's success that you maintain a portfolio that is both attractively presented and up to date. Establish a business website on which you can post samples of your work and attractively present them. You can include articles specific to a niche or content that covers a wide range of topics, depending on your preferences and the extent of your knowledge.
8. Select a specific area of writing to focus on.
Producing for businesses, giving speeches, writing scripts for videos, writing newsletters, copywriting, technical writing, journalism, and many other forms of writing are all viable career paths for freelance writers. There are a virtually infinite number of topics that are suitable for writing, including but not limited to: animals, children, antiquities, comic books, foods, works of art, architectural designs, and scientific research.
However, select one or two subjects that pique your interest and focus on those first. When you have established yourself as a successful freelance writer and become more adept at time management, you can broaden the scope of your content production to include additional markets.
9. Look for jobs that require freelance writing.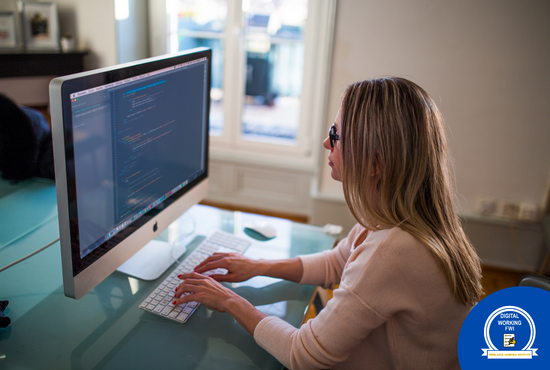 There are many opportunities for freelance writing that can be found online. Visit employment boards that update their postings daily and look for work that has the potential to be fascinating and pays reasonably well.
Additionally, search for employment opportunities on social media and professional networking websites like Fiverr, Upwork, and guru.com. You can also send cold pitches to businesses through articles you have written for publications such as magazines and online journals.
Whether you are applying for a job or pitching an article idea, you should spend some time studying the companies first. It is essential to ascertain whether or not they employ freelance writers regularly and to learn how other authors have rated their experience working for the company.
In addition, look over the material on their websites to get a better sense of the writing standards they employ. Personalize each application to meet the job requirements, and include writing samples relevant to the position.
What type of Freelance writing pays the most?
Many people who catch the writing bug for the first time are startled to learn of the breadth of opportunities available to them. Certain professions pay better than others, but those associated with writing, especially those with a higher specialization, may expect to earn a comfortable living.
Speech Writing Jobs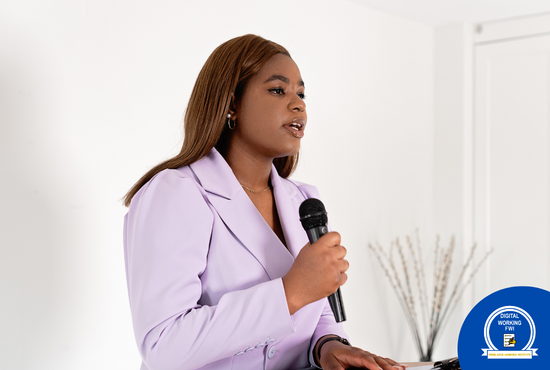 Leaders in politics, entertainment, and business rarely craft their speeches. A speechwriter can help with that. With the speaker's help, he develops the speech's central idea and writes the first draught. The best examples of ghostwriting are those in which the writer of an address remains anonymous while successfully conveying the speaker's intended message.
With a median pay of $79,115, half of all speechwriters make more than this. Outstanding senior speechwriters can earn a maximum annual salary of $144,150.
Proposal Writing Jobs
Expert proposal writers are rare among business writers. They are experts at developing bids and tenders to help their company secure lucrative contracts. Proposal writers spend a great deal of time researching, assessing requests for quotations, studying the market, and estimating costs before creating the proposal.
Business jargon, copywriting methods, and the purchasing process are crucial for this writing. Successful proposal writers usually earn high salaries since their work has the potential to increase the company's bottom line significantly. The expected income range for this type of work is between $38,913 and $81,342 per year, with the median salary at $54,419.
Medical Writing Jobs
Research papers, protocols, best-practice plans, training manuals, and other clinical publications are written by medical writers for healthcare providers and patients. A medical writer's time will be spent undertaking research. Thus they need to be adaptable and able to convey complicated scientific concepts to their target audience.
Writers with experience in the field can expect to earn more than $136,000 annually, with the median salary at $70,896. The high wages in medical writing can be attributed to the fact that most medical writers have a bachelor's degree or higher in a scientific discipline, and many are also licensed medical professionals.
Technical Writing in Freelance Writing Jobs
Suppose you have a knack for technology and writing. In that case, technical writing can be a lucrative vocation, even though technical writers rarely receive praise for their work in producing user guides and computer documentation.
This kind of work requires expertise in computer science, engineering, and related subjects. Writing for an expert audience often requires them to be well-versed in the jargon of that field. The average salary for a technical writer is $57,775, with the highest earners making $81,967 a year.
Advertising and Sales Copywriting Jobs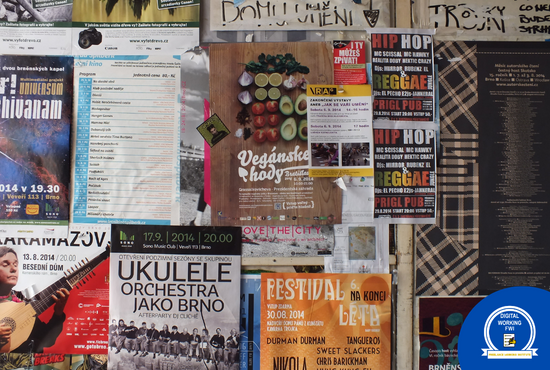 Copywriters are those whose job is to use words to promote a product or service or to improve the public's impression of a company's brand. Every day, they work to generate interest in a product and earn the reader's confidence by writing website copy, company brochures, posters, commercials, sales letters, emails, case studies, and more.
Some copywriters work for massive advertising or digital firms, while others are self-employed and have to find their clients and negotiate their pay rates and working hours. In 2018, the median wage was $48,559. But those who know how to put words together might charge much more for their freelance work.
5 Online Sources to get freelance Writing Jobs
In this information, I'll demonstrate how you can search for gigs online from the convenience of your home computer. You can carry this out whether seated at the dining room table, unwinding in bed, or sitting in front of the television. To be a Freelance writer, the environment in which you work is not particularly important.
I am sorry that I cannot say that you will find work soon. However, if you keep trying, you will eventually find a job. After that, you'll experience the joy of landing your first client for your freelance writing service.
So, where exactly can you get freelance writing jobs on the internet? Let's know how?
1. Online Job Markets
I have a soft spot in my heart for job boards. When I was still a student in college, I found my first writing job on an online job board. I haven't looked back since. The remuneration was terrible: $4 for 500 words long.
It was the only time I worked for less than minimum pay, but doing so instilled in me the belief that I could one day be compensated for my wordsmithing skills. In addition, it gave me material I could use in my portfolio. During the first two years of my freelancing job as a freelance writer, most of my work came through a job list specifically for students.
The best thing about job boards is that if you know where to search, there is an abundance of work available for you to do. On the other hand, there is a lot of competition for positions, and the compensation usually reflects that level of competition.
If you can sit down and respond to new gigs promptly, you'll give yourself a better chance of getting hired for them. The following are examples of well-known Freelance writing jobs websites:
Writing Opportunities Found Online (This is where I found my first writing opportunity.) The site has undergone a minimal transformation in the past six years.
Craigslist. Make sure to expand your search to the area around your city; Craigslist features writing opportunities worldwide.
Freelance Job Openings. Every day, one or two new job openings are listed on this website.
ProBlogger. On the employment board of ProBlogger, postings for well-paid blogging jobs may be found virtually every day.
2. Freelance Writing jobs on Social Media
The most excellent method to locate high-paying clients is to ask your friends and people you're familiar with for referrals. It transforms social networking into a potentially lucrative opportunity for freelance authors. Thanks to social networks, you can now communicate with a more significant number of people and form more relationships than ever before.
Even if you aren't interested in playing the long game of expanding your network and instead require work quickly, social media can still be of assistance. The following are some of the ways you can promptly find Freelance Writing Jobs on social media:
Twitter. Try searching for "writing jobs" or "copywriting jobs" in the advanced search function.
LinkedIn. You can search for employment or look at available jobs in your network using one option.
Facebook: Join Facebook groups related to Freelance writing jobs. If you are interested in working for a particular company, magazine, or blog, you should "like" their respective Facebook profiles.
3. Bidding Sites to get freelance Writing jobs
Freelance writing Opportunities abound for freelance writers on online bidding platforms like Elance and Guru.com, amongst others. There are currently more than 3,000 writing jobs accessible on Elance by itself at the time of this writing.
As is the case with employment boards, bidding sites are excellent environments in which to hone your writing skills. You will be able to find your first customers and begin to construct your portfolio. Some writing tasks you find on bidding platforms will turn into long-term gigs.
You might have to submit low bids to win jobs when you are beginning out. As your reputation grows, you can start placing more significant bids while still being awarded positions. Time investment is the primary disadvantage of using online bidding sites. It requires a considerable amount of work to submit an offer that has the potential to be successful.
However, the effort is worth it when you discover that your request has won you the job. Bidding websites to get Freelance Writing jobs that feature gigs for writers to include the following:
Freelancer.com. You'll discover dozens upon dozens of other chances here.
Elance. One of the two primary online auction businesses.
oDesk.com. At the moment, Elance's most significant competitor, with more than 6,000 writing and translation tasks available at the time of this writing.
Guru.com. Because there are always hundreds of positions up for grabs on Guru.com, it's worth looking at.
4. Freelance Writing jobs Via Email
The ability to communicate with anyone, anywhere in the world, via email rather than by picking up the phone is a significant benefit for people who work in the writing profession.
In the same way that social media relies on the power of your network, so does this. Jobs in writing are most likely to be obtained through the recommendations of friends and friends of friends. You should thus reach out to your acquaintances and inquire whether they know anyone looking for a writer.
It is optional to adopt the demeanor of a salesperson for this to be successful. Trying to sell them things through your emails is a surefire way to drive them away. Simply be yourself, and let them know that you are going into business for yourself. You're not selling your soul to them; you're just updating them on the latest news.
5. Websites that allow for micro freelancing
The term "micro freelancing" refers to freelancers taking on extremely low-paying jobs. Because you are not expected to have any prior experience, they offer the perfect starting point for someone just beginning their career as a freelancer.
In addition, given the nature of the jobs, you are free to experiment with a wide variety of writing tasks to zero in on those most appealing to you.
Fiverr is the most well-known platform for micro freelancing because it allows users to post listings for any gig they want to perform for five dollars or less. If you have a knack for telling stories, you can charge $5 for each one you describe. You are more than welcome to write blog posts or press releases for a fee of $5 in either case. You are free to offer any kind of writing job you can imagine.
3Quid, as the name suggests. An alternative to the American platform is Fiverr, which is based in the United Kingdom and pays three British pounds for each gig.
Amazon Mechanical Turk is one of the earliest and most well-known crowdsourcing platforms. Unlike Fiverr, you don't list gigs to sell. Instead, you select the tasks you are willing to complete from the pool of options that are available at any given time. To get started, you don't need any prior experience or knowledge. There are a variety of gigs available, and not all of them involve writing. However, there are some data entry jobs that you can do to improve your typing speed while earning some extra cash.
Fourerr. Gigs can be purchased here for a price of $4.
Gigbucks. You can make up to $50 per gig if you sell it here.
Final Thoughts
At last, Building your website is an absolute necessity if you want to pursue a career as a high-earning freelance writer over the long term. Creating a website for your business may not be an approach that brings in customers quickly, but it will be profitable to get Freelance Writing Jobs.
In the meantime, you can use your blog to hone your writing skills in preparation for landing your first paid clients. It provides an additional benefit in the form of a writing portfolio that you can show off to potential customers. I hope you've got an advantage from this article. Stay Happy!
Frequently Asked Questions:
Which freelance work is best for beginners?
LinkedIn is an excellent place for newcomers to the freelance writing industry to start looking for work because it is an accessible business networking tool. You're welcome to withdraw from the beginning and advance in skill as you see fit.
How do I get started freelance writing job with no experience?
You may begin by enhancing your vocabulary, increasing your grasp of grammar, and boosting your writing skills. After that, you can research businesses to learn about the many types of toes open to writers. Create a portfolio of writing samples related to the writing you wish to undertake after making that decision. After you've finished that, look through writing job boards, list the positions that appeal to you, and then send out your applications.
How much should I charge for a 500-word article?
For a 500-word piece, how much would you be willing to pay? Five hundred words are on the shorter article length, making it ideal for a profile or brief newsletter item. Based on said conditions, the price could be significantly lower than 75 dollars or higher than $200.
Can I work as a freelance writer in a variety of specialized fields?
The answer is yes; writing content that focuses on various topics is possible. Conduct research on the markets you wish to enter and compile a list of ideas for articles to write about. Construct examples of your writing and post them on your website under various headings. Make contact with clients who specialize in each of these distinct specialty industries, and ensure that your applications and cover letters include links to examples of your previous work.
How much should a beginner writer charge per word?
If you're just starting as a freelance writer, we suggest setting your minimum rate between $0.05 and $0.20 per word. Each post's price will vary from $50 to $200, assuming a length of 1,000 words. Many beginner authors, unfortunately, make an unreasonable $0.01 – $0.04 per word.
What skills do I need to begin freelancing as a writer?
To launch a successful career as a freelance writer, it is necessary to possess excellent writing skills, solid research skills, and grammatical knowledge. Having familiarity with general style guidelines is also essential. In addition, you need to have the ability to run your firm and handle your financial matters successfully.
How do I land my first freelance writing job?
First, acquire proficient writing skills by whatever means necessary, including formal education. The second step is demonstrating your writing prowess by producing examples. Third, peruse online job boards in search of writing gigs. To speed up your search for a job, consider investing in a paid service like Content.
How much money can I make in a freelance writing career?
According to Indeed Salaries, a freelance writer makes an average wage of 23.19 dollar per hour. However, this wage can vary widely based on the type of writing you perform and how effectively you manage the business aspects of having a freelance writing firm. The amount of money you make as a freelancer will be determined by the amount of work you can complete and the client you work for, be it a huge corporation or an individual.