Are you looking for a site where you can learn Quran Tajweed online with accurate pronunciation? Stay here! 
Very good news for all Muslims living in Pakistan; now can learn Quran Tajweed online with an Islamic female Quran tutor for free. Learning Quran online means obeying the order of Allah and the sayings of our Holy Prophet PBUH (Hazrat Muhammad (S.A.W.W).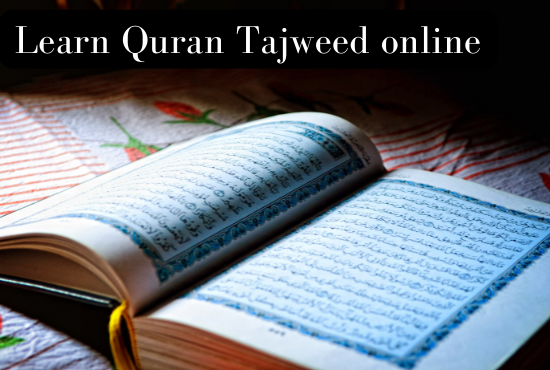 In the Holy Quran, Allah says to Recite the Holy Quran in a pleasant voice and tone. So, we must follow the teachings of Islam to get the mercy of Allah in the world and Hereafter. 
From where can you learn Quran Tajweed online? 
Now, it's the time of advanced technologies. You don't need to go too far off local Madrassah to learn Tajweed by paying many fees. Instead, you may learn Quran Tajweed Free at home by using your mobile phone or laptop and having a good internet connection.
In addition, we give our students full schedule flexibility to learn Quran lessons online at any time of the day and ask their questions directly to the online Tajweed teacher. Here are the best sites from where you can learn Quran Tajweed online. 
Free online Tajweed Course by FWI
The Freelance Working Institute (FWI) has made it easy for all Muslims living in Pakistan to get Quran teaching at home.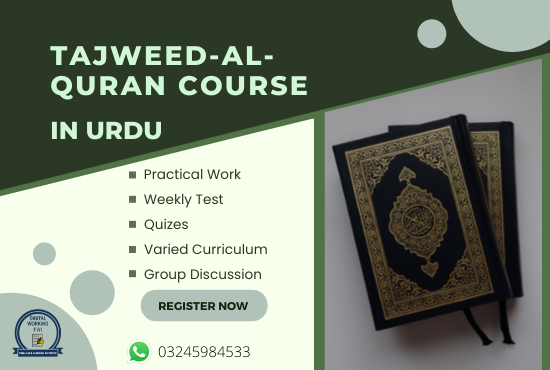 As Muslims, we believe that the most superior amongst Muslims is one who learns the Quran and teaches it to others. So, we designed this course for all Pakistani Muslims so that they can easily understand and practice Quran Tajweed. 
What is the method to learn Quran Tajweed online at FWI? 
FWI offers a Free Quran Tajweed course online in Pakistan for all Muslims. We have simple and easy criteria for teaching online Quran Tajweed to all Muslims. 
High-QualityTajweed Lectures 
We have recorded lectures that contain detailed explanations of a specific topic. Our highly experienced online Quran Tajweed tutor not only explain the topic but also included the application of specific Tajweed terms during the Lecture. So, it helps the learner to get a better understanding of a topic. 
We have organized a Weekly test system for our Tajweed students. Every Sunday, Tajweed teachers listen to lessons for weekly lesson revision. Listening, correction and guidance by Tajweed teachers help the learner to learn the Quran Tajweed online. That's why we claim that we're the best site for teaching Tajwid-al-Quran or FREE. 
In the end, we ask our students to take a tricky Quiz which included some multiple-choice questions about the Tajweed lesson included in the whole course. 
See More Advantages of learning Quran Tajweed online at FWI 
How can I register to learn the Quran Tajweed online? 
Registration at the Freelance Working Institute to learn Quran online is simple and straightforward. Just contact at WhatsApp number 03245984533. One of our team members will reply to you within a few minutes or hours.
After getting a few details, He/She will send a Registration Link for enrollment in Online Tajweed-Ul-Quran Course Free by a female Quran tutor. After registration at FWI, you'll be enrolled in a course and provided with login details to get access to Tajweed lessons.
You will be added to your respective WhatsApp group of the Tajweed class group where you can ask any questions to your Tajweed Teacher. A Tajweed teacher online will listen to your lesson and guide you in that group. 
Final Words 
To sum up, we aim to provide the teaching of Quran Tajweed to all Muslims so that they can correct their Arabic pronunciation while reading the Holy Quran. The Holy Quran is Allah's most sacred book revealed on Hazrat Muhammad PBUH, so we should recite it accurately. For an accurate pronunciation of reciting the Holy Quran, enroll now at the FWI site to learn Quran Tajweed online while sitting at home.