Still unsure about the advantages of Freelancing? If you're going to start the journey of Freelancing ", it means you're going to start "Journey of your Success " because it guarantees your success! Taking the first step towards success is nothing but a dream come true. So, be grateful for making such a good choice! 
The first step from your side is to be ambitious and from our side is to enlighten your mind with new skills and ideas to explore the world. So, Pledge to be enthusiastic and dedicated through reading this article to make a difference in your life. Let's begin! 
Table of Content 
What is freelancing?

Requisites of Freelancing 

Who can do Freelancing?

Types of Freelancing 

Freelancing websites 

FAQs

Wrap Up
Before heading to these all terms, let me briefly introduce them! 
What is Freelancing? 
Freelancing means a contract-based profession where instead of being bound by any organization, a person uses his skills and experience to offer their services to multiple clients simultaneously. 
People who do freelancing are called "Freelancers." So, freelancers offer online services to multiple clients and can generate handsome income online at home. In the field of Freelancing, you will feel a difference in your life than before. 
About 64% of our population in Pakistan relies on freelancing as a second income source. Among top freelancing countries, Pakistan comes at the 4th number. At the same time, the other people who take it as their primary source of income are either employed persons or students. 
Freelancing in Pakistan is the best choice to be made, especially for males who cannot step out of the home to generate income. So it's up to you whether you want to work with the same client for an extended period or work with multiple clients for a short period and generate multiple times of income into your wallets. 
Types of Freelancing 
Freelance Writing 

Virtual Assistant

Graphic Designer

Website Developer 

Freelance Photography 

SEO optimization 

Data Entry 

Web Scraping 

Copy Pasting 
Let's commence! 
1. Freelance Writing
Among top freelancing skills, Freelance writing is highly recommended and considered the best for two reasons. First, you will get paid high income for just a single article or single piece of content. Secondly, there are many possibilities of hiring a single client if you've developed trust with your client. Heading further and discussing What freelance writing is? Let's commence! 
Freelance Writing is also called "content writing." where freelancers offer writing services to the clients in the form of Articles, Blog posts, Affiliate Articles, website SEO content, etc. 
If you're going to start a content writing journey, you must keep two things in mind. First, your content must be plagiarism-free, and you must be punctual in delivering your order. Plagiarism means that your content must be unique or written in your words/style.
It doesn't mean it should be self-written. Instead, it means that your content must be competitively researched, well paraphrased in your wording but not be copy-pasted. So, if you're good at both of these, then you're welcome to start content writing and cherish the benefits! 
Graphic Designing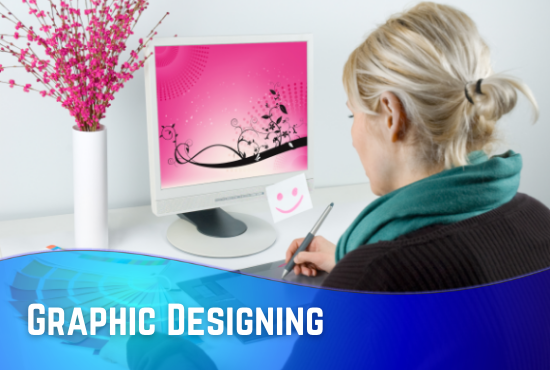 Graphic designing is an art or craft of ideas in a visual or textual format using graphical and textual elements and delivering specific ideas or messages in visual design. 
In Freelancing, freelance designers cover different designing projects like images, company logos, brochures, company letterheads, postcards, invitations and greeting cards, etc.
In addition, they also have to engage with other social media projects like Google+, web pages and web & apps advertisements, and different designs. Graphic designing also has a high scope in Pakistan as the economic salary of graphic designers is Rs. 40,000 to Rs. 60,000. 
Virtual Assistant 
A virtual assistant is a freelancer who can work from home, offer administrative services to a client, and manage different necessary projects such as planning documents or shared calendars, etc. 
Virtual Assistant in Freelancing is also highly paid by the same client if he will be happy with his services and work for the long term. Usually, it's work from home as a freelancer; you can develop trust in your client by showing your previous work as a virtual assistant. 
Web Development 
Web development is also a significant kind in which a person creates or builds a website using a programming language. 
It's also one of the best freelancing skills in Pakistan. As a highly paid skill that demands proper knowledge and experience in a computer programming language.
If you're already trained in CSS, HTML, and JavaScript, then it's perfect for you to become a freelance web developer from now on! Web developers charge $100 to $180 per hour in Pakistan in terms of salary. 
Freelance Photography 
Freelance Photography means to provide photos to clients on a contract basis or to be hired as a photographer by clients on different occasions. 
In other words, the freelance photographer is also meant as a Self employer. Freelance Photographers work by themselves and make professional photos to develop an impression of their work on clients. Moreover, the Average freelance photographer charges $25.08 per hour for his services. 
SEO
The broad term SEO stands for Search Engine Optimization, the strategy and planning to rank any site in search engine visibility. 
Website SEO is essential for ranking your business on Google. SEO requires good keyword research, optimized content, and high-quality backlinks. There are two kinds of SEO: On-page SEO and off-page SEO. The first one is related to Optimizing content and site page visibility, while Off-page
SEO is optimizing your business outside your website. For example, you can get backlinks to increase your visibility on different authorized websites and get traffic on your site. SEO freelancers usually charge between $50 to $150 per hour. 
Data Entry 
Data entry refers to entering or updating user data into the computer system. 
The data entry job in Freelancing is easy to do. Every average person can do this job without getting any professional skills. It includes typing work and data entering by recognizing a video recording or voice notes etc., come under the category of data entry jobs. So, data entry freelancers charge $15 to $20 per hour for their services. 
Web Scraping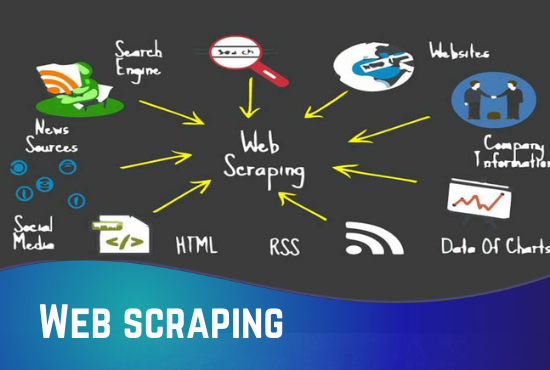 A highly demand kind of Freelancing is Web Scraping which means extracting the data of a website and replicating it into a new website similar to that. 
Freelance Web scrapers extract data like HTML coding etc., to renovate a new website. It's not a difficult task; instead, web scrapers use bolt or web crawler tools to remove all data of any site and convert it into a new one. The average rate of web scrapers in Freelancing is as low as $30 per hour, but if you're an experienced freelancer in this field, you may charge $100 per hour.  
Copy Pasting 
As we can understand from the name, this job is related to copying some text or elements from one place and pasting it to another site.
It's also in demand freelancing for beginners but not more than the above eight types. Copy Pasting work has rates between $1-$3 per hour for the average freelancer. All freelancing types need skill, but it's not required. So, you may start from this temporary job and grow after learning any highly paid skill from our institute named Freelance Working Institute (FWI). 
Who can do Freelancing?
Everyone with a single skill can do Freelancing. There's no education or degree required for Freelancing. Instead, learn a short skill to generate more significant revenue at home. People who are disabled and females who can't go out of the house can learn to freelance and earn online through freelance business without going anywhere. 
Requisites for Freelancing 
There's no age limit or degree needed to start freelancing because you can create it after getting your skills well polished and elaborated. Even if you're a teenager, A level or O, you can communicate as a freelancer by learning the requisites and secrets of Freelancing.
Many people do not have good education or degrees, but they are still flourishing in Freelancing by using tips and tricks which most freelancers use. Let's shed light on the basic requirements that will help you start freelancing in Pakistan? 
Expertise in any skill above mentioned. 

Excellent Grip over your skills 

Good communication skills

Professional attitude

Confident while dealing with client 

Regularity and punctuality 
Besides all, the most crucial point is expertise in your skill and communication skills.
Top 5 Freelancing Websites in Pakistan 
Here we are going to explain the best freelancing websites for beginners. Let's have a look at different famous freelancing websites in Pakistan!
Fiver is the most popular freelancing Platform which connects clients and freelancers in a very organized system. 
A fiver, freelancers act as sellers, and they have to create a professional profile. After verifying profiles, sellers have to make gigs to explain their expertise, rates, and other helpful information. Buyers analyze those gigs and purchase gigs to get the required services.
Buyers can connect with freelancers, either by searching sellers or displaying buyer requests. Sellers look at buyer requests and apply them. Fiverr Freelancing allows the seller to set the price up to $5 or above. Plus, fiver cuts 20% commission from both sellers and buyers.
After seeing all requirements at Upwork, freelancers bid on the client's job feed. 
To join Upwork, freelancers also have to create a professional profile that includes their services work experience education. In addition, sellers can also create different portfolios for different skills in expertise.
Initially, Upwork offers free connections to users to spend these connections on bidding. But once these relate end, users have to purchase more links from Upwork. In Upwork Freelancing, users get ten free contacts when they message them or complete the first job.
Upwork receives a commission from clients and freelancers of $1.20 from every $5. Overall, Upwork is one of the best freelancing sites in Pakistan.
Sellers have to bid on millions of jobs; they connect through chat and buy your services if clients are impressed.
Sign up on this Platform and create a professional profile where you'll describe all about your skills and services. The user gets six bids free per month and one bud after 120 hours. Freelancing Jobs appear on the bell icon as a notification.
This site also provides free bidding opportunities initially, but you may become out of the bid after applying many times. It means you can't apply for other jobs. You have to invest and place bids on millions of jobs for more recommendations. 
At Linkedin, companies offer multiple jobs where candidates apply and fulfill all job requirements and wait for a response from applied jobs. 
Sign up on Linkedin and create a professional profile. Add skills related to your services. Freelancing Jobs related jobs our skills will show on Job feed where you can apply for a job. There's a complicated job application method, and there's no tax on job completion from clients or freelancers. Instead, both can connect out of the Platform too!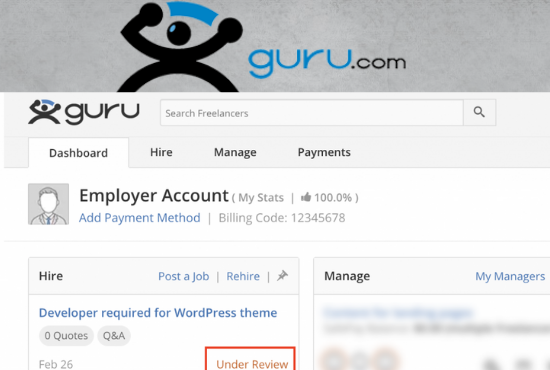 It's also one of the leading freelancing websites that offers millions of jobs. Its criteria are similar to the above sites as you have to apply for a job and wait for a response from the client.
It's also a paid platform that requires the initial investment of the seller. But your invested money will never waste if you are confident and expertise in your skill. Overall, guru freelancing is also another beneficial platform for freelancers. 
Facebook as a freelancing platform
Facebook also features an option for online and offline jobs on which candidates have to apply and wait for a response. 
In addition, to have a lot of fun on Facebook, you can also seek jobs for yourself. After signing in to your Facebook profile, you will find an option "Jobs" in the menu bar. Clicking on this option, you can apply for different freelancing jobs.
Besides, other groups are also available where clients upload posts about "hiring freelancers." They post about their projects, freelancers, after seeing their posts, connect either by commenting or directly messaging them.
Plus point of getting jobs from Facebook is that clients and freelancers connect directly without the involvement of a third party. In other words, Facebook never receives any commission from both clients and freelancers. But there's no satisfaction about trusted clients. 
Learn Freelancing Skills 
Are you worried about how to do Freelancing in Pakistan? If you don't have any freelancing skills, then don't worry! Choose any freelancing and learn as soon as possible from Freelance Working Institute (FWI). Our online freelancing courses in Pakistan are designed especially for beginners who don't know Freelancing.
Yes! Now you can learn 15+ online techniques in Urdu or Hindi with a free certificate in Pakistan from FWI. Learn what Freelancing is?. Highly professional +25 teachers are available for teaching online freelancing courses to our students. Don't think more and learn about how to start freelancing with no experience? Join us now to have your Bright future!
Frequently Asked Questions
Here are some frequently asked questions about Freelancing. We mentioned answers to these questions by asking freelance consultants. 
1. What is a gig in Freelancing? 
A gig is a freelance job where an independent worker works on a project and completes and delivers it within a limited time for a person, not for a company or organization. For example, in a Fiverr gig, a freelancer creates a gig about anyone of his skill, mentions service, price, and hours for work, and clients buy that gig to get their benefits. 
2. What is the current ranking of Pakistan in Freelancing? 
With 47 percent in online growth, Pakistan ranks 4th in Freelancing and lags from the US, UK, and Brazil. 
3. What are the top freelancing countries in 2020? 
The top 5 freelancing countries are the US, UK, Brazil, Pakistan, and Ukraine. The freelancing percentage in the US is 78% and in the UK is 59%, while in Brazil, 48%, Pakistan, 47%, and Ukraine, 36%. 
4. In Freelancing, what does business communication mean? 
Business Communication in Freelancing doesn't mean having an excellent grip on English speaking. Instead, it would help if you had a confident talking style while dealing with any client. You must be satisfied with your Skills and expertise. Plus, create an attractive cover letter, adopt a professional attitude, and win testimonials and work samples. All these things matter a lot in your communication with clients. 
6. What does PMB stand for in Freelancing? 
PMB stands for "Private Message Board," often used in Freelancer.com, where clients and freelancers connect via chat. 
7. Does a recession affect Freelancing? 
A recession means A recession in the economy. It can affect freelancers who don't have continuous work but may remain stable if long-term clients continuously hire freelancers for their services. 
8. What is a portfolio in Freelancing? 
The Portfolio is all about your previous work shown to the clients for giving ideas to the client about your work. Clients often demand your Portfolio to see your sample work. 
9. Which is the free freelancing site for beginners or students? 
The best freelancing site for beginners is Fiverr.com which allows the users to send job proposals for free but only ten in numbers. You can try ten times in a day and get a job with multiple clients to get experience. After gaining experience in your expertise, you can move to paid freelancing platforms like freelancer, guru, or others. Students can also start freelancing from the Facebook platform, which is free to get the experience of Freelancing.
10. How to get paid on freelancing websites?
You can get paid from different freelancing sites through your bank account. Also, you can withdraw your earned money into online international bank accounts like PayPal Payoneer, etc
..
Wrap Up 
To wrap up, the main theme of writing this article is to enlighten those people who never believe in Online earning. They even take Freelancing meaning in the sense of just a scam, but they are at mistake. If you are highly expertise in a single skill, you can offer your skills on the aforementioned freelancing platforms and start your online earning with a 100% guarantee! 
Author 
Bushra Mughal is a great freelance consultant and professional content writer. She has excellent experience in Freelancing and wrote this blog which is 100% original, SEO optimized with a good readability score.
Plus, she also designed and added all copyrighted images to this blog. We highly recommend her for any writing project like website content, Blog posts, Affiliate Articles, or social media content. Thanks, Bushra! Contact her for your writing projects.