Domain & Hosting are the main part of a website. If you decide to create a website for your business, you must have basic knowledge about Domain and Web Hosting. After knowing about these terms, you'll get a better choice for your business website.
In this article, we've explained all you need to know about Domain & Web Hosting and the difference between domain and range! 
Table of Content 
What are Domain and Hosting? 

Top-level domains and their worldwide ranking

From where can you buy Domain & Hosting for a website? 

Which is the best website to buy Hosting? 

Free Hosting Vs. Paid Hosting 

Learn online Course for complete knowledge of Domain & Hosting

Final thoughts 
Let's explore all these terms one by one!
What is Domain? 
The Domain is the name of your website, which must be unique. 
In other words, the domain name of your business allows your business to show on Google Search Engine. Your business name must be unique so that when searching your business, Google shows your site on the top of website listings. We recommend you select a unique and trending domain for your business. Plus, you can learn all about Domain by taking our Google Adsense Approval course online. 
Domain Structure in URL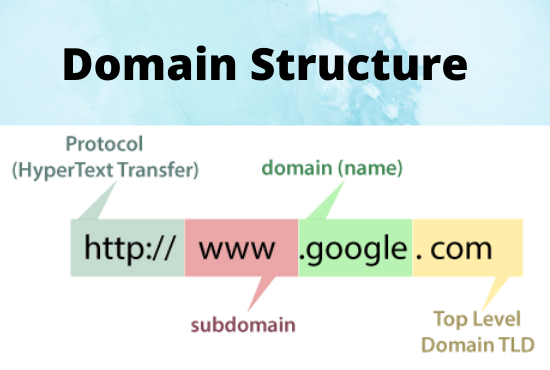 After seeing the URL example, you'll get a better understanding of the Domain concept. For example, a site URL as http://www.freelanceworkinginstitute.com. In this URL, Domain is classified into the  following roots: 
" http:// " is called Protocol. 
" www " is called a subdomain. 
" freelanceworkinginstitute " is called  Domain Names, which is a business name. 
" .com " is called a Top-level Domain which has significant importance in terms of Google  Adsense Approval. 
What is Hosting? 
Hosting is the service of providing storage space for a website or application on a server. 
In other words, it's the space where website owners work for a website and track audiences on that site to keep them aware of their business. Moreover, you'll get a space like an office where you can upload all luxuries about your business on an internet server.  In addition, you can learn all about Web Hosting by taking our WordPress course online. 
Top-level Domains 
When you buy hosting from any site, you'll have to decide what kind of top-level Domain you want to attach with the URL of your website. Here are some top-level domains that you can buy for making your website professional such as .com, .net, .org, .in, .us, .biz, .info, .fr, .es, .eu. Now you can choose any one of them to get Google Adsense Approval on your website. 
Top-level Domain ranking Worldwide in 2021
Why do we highly recommend .com? Here you'll find answers to your questions by seeing .com ranking all over the world. Thus, Top-level domains used by people worldwide in the following percentages 
.com 52.3%

.in 18%

.org 4.4%

.net 3.3%
From where can you buy Hosting? 
It's essential to have significant hosting to rank on Google Search Engine. Therefore, you must be careful in choosing the best hosting site for your hosting purchase. You can buy Hosting from different hosting platforms such as HostGator, GoDaddy, Inmotion hosting, etc.
All are trusted, but the GoDaddy domain or HostGator are highly recommended for extensive business. In addition, you choose any platform according to your budget by visiting their pricing plans or services. 
Which is the Best Hosting site in the world?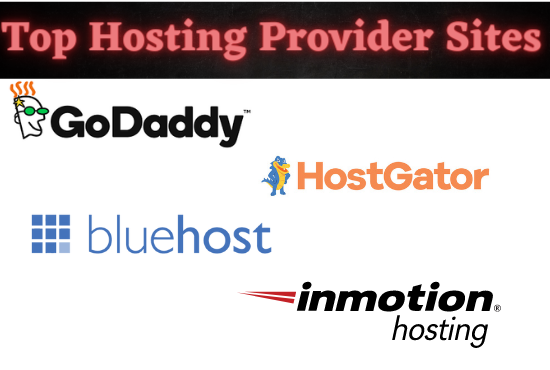 Want to see how much people buy hosting from which hosting site? Let's have a look at the Hosting Web Ranking percentage Worldwide!  
GoDaddy Website 6% (6% of the people buy hosting from GoDaddy) 

HostGator 4% (4% of the people buy hosting from HostGator) 

BlueHost 3% (3% of the people purchase hosting from BlueHost) 
Why do we need to buy a domain and Hostings in Pakistan? 
Here's the main point! Some sites offer free domain names & free website hosting then why do we purchase hosting? If you want to approve your website with a Google Adsense account, then paid hosting is necessary. 
Free Hosting Vs. Paid Domain and Hosting 
Paid Hosting means purchasing your Hosting from any platform, while free hosting means getting hosting free from platforms like bloggers, Wix, etc. Free Web Hosting is not only for bloggers, but some websites also offer WordPress free hosting that is not secure and stops working after a few days. So, it's useless to get free WordPress hosting. 
Blogger gives permanent and secure Hosting, but there are also some drawbacks of blogger free domain and hosting.  In comparison to free Hosting, paid Hosting is highly recommended due to following reasons: 
✓ Get more luxuries 
Blogger is a platform that offers a free website layout to people, and Google Adsense can also approve it, but it doesn't allow such luxuries as a paid Hosting website. 
✓ Unique business Domain 
Plus, You'll find a subdomain "Blogspot" in the URL of your site as https://freelanceworkinginstitutee.blogspot.com/ As a result, it will never be unique to your business. 
✓ Install Plugins

 
Moreover, you can also install and activate plugins to your paid Hosting, while in the case of the free domain & Hosting as Blogspot, you don't have a plugin option. 
✓ Optimize SEO 
With Paid Hosting, you'll be secure, and your site will be protected. So, you can Optimize your site handily according to Yoast SEO, while in blogger, there's no option for the Yoast SEO plugin. 
Learn Domain and Hosting through online Course
Before creating your website, you must have an understanding of Domain and Hosting. So you can take a full WordPress course online or Google Adsense Approval course online from Freelance Working Institute (FWI). In this course, all concepts about Domain and Hosting is explained with details such as 
What you'll learn: 
What's Domain and Hosting? (Practically + Graphically) 
From where do you've to buy Hosting? (Video recorded lectures) 
How to buy a free domain and hosting in Pakistan? (A complete guide + practically  video lecture) 
All Requirements and Process of buying Domain & Hosting From HostGator (A complete guidance video) 
Don't think more! Join Google Adsense Approval course online in Urdu/Hindi. 
Wrap Up 
We aim to provide all necessary information about Domain and Hosting, which helps you buy suitable Hosting for your business. Just keep everything mentioned above while buying Hosting; we assure you that you'll get the perfect entity you need for your business.